Assignment: City of College Park Rebranding
Design students met with their client and stakeholders, researched the area and its needs and then pitched branding and signage identities to City of College Park board members.
Client: Downtown College Park Management Authority and the City of College Park's Economic Development Coordinator.
About the assignment
Areas of emphasis: branding, three-dimensional signage, promotional material
Summary: The Downtown College Park Management Authority (DCPMA) has requested proposals for a new branding and gateway signage. With increased competition in the area and renewed efforts by the City & University to revamp Downtown, the group sees this is a great time to reexamine their brand (or lack thereof) and take steps to reestablish themselves as a dining and shopping destination. The client requested new branding, merchandise and wayfinding designs to replace their current one, below.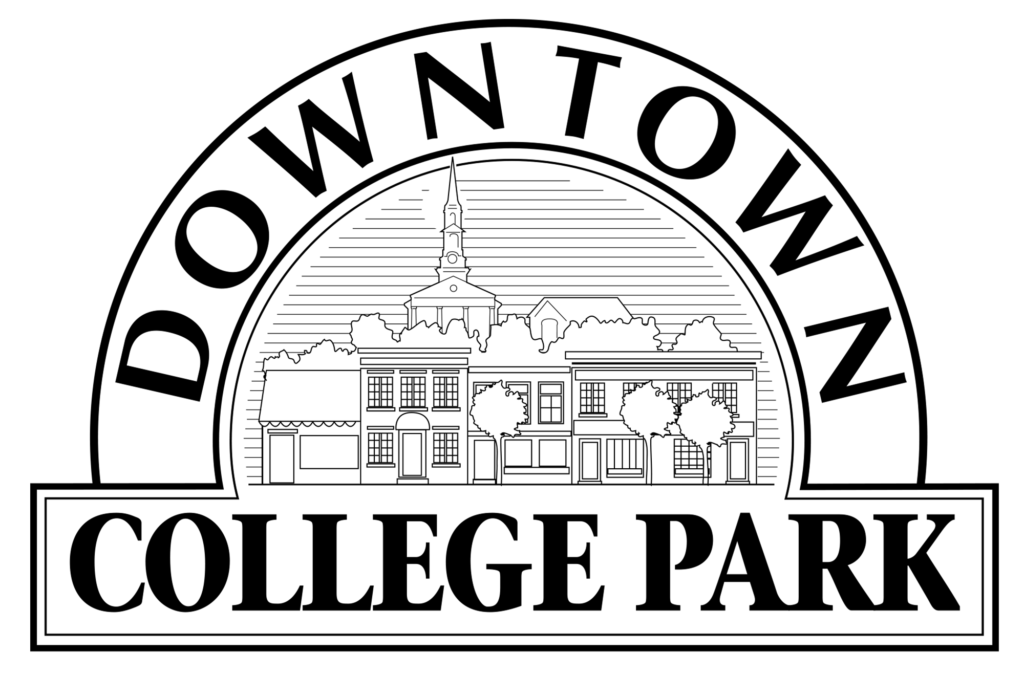 Students met with DCPMA members on multiple occasions to hear this client's concerns and primary needs, to present in-progress ideas and to make final proposal presentations. DCPMA representatives were involved in the creative process throughout this project. Students would retain copyright of their work. DCPMA would gain copyrights of a chosen identity based upon mutually agreed upon contract and payment with the selected student or students' work.
Timing in the program: Second semester, senior year
Audience: City of Downtown College Park
Project partners: DCPMA Economic Development Coordinator and board members
Timeline: 4 weeks
Output: In-person presentations including mock-ups of branding and signage
Learning Objectives:
– To gain experience working with real-world clients
– To learn about the design needs and constraints of cities and municipalities
Learning Outcomes:
– To design with a specific client's needs in mind
– To hone client presentation skills
– To create a branding identity for multiple outputs
Examples of Student Work