Assignment: Information design posters
Students collectively conduct in-depth research about a given population or community such as Native Americans, Asian Pacific Americans or Baltimore residents. Students each then synthesize, edit and analyze that information to design a poster that visualizes key insights about that group.
About the assignment
See examples of student work
Areas of emphasis: Information design, design research, typography
Summary: Students have conducted primary and secondary research about this demographic and have met with members of this demographic during this time. Students decide what issues are most important to tell based on the data. They are assigned to incorporate comparative information to provide context.
Timing in the program: First semester, senior year
Audience: Determined by students
Project partners: Determined by instructor and based on separate social design project
Timeline: 6-8 weeks
Output: Printed poster
Learning Objectives:
– To explore information visualization.
– To give hierarchy and clarity to communicate a complex set of information.
– To further design skills by applying color, typography, layout, etc.
– To explore how audience consideration shapes information curation.
Learning Outcomes:
– To clarify and prioritize the research as it relates to an underrepresented demographic.
– To learn to present visual arguments about a given population.
Examples of Student Work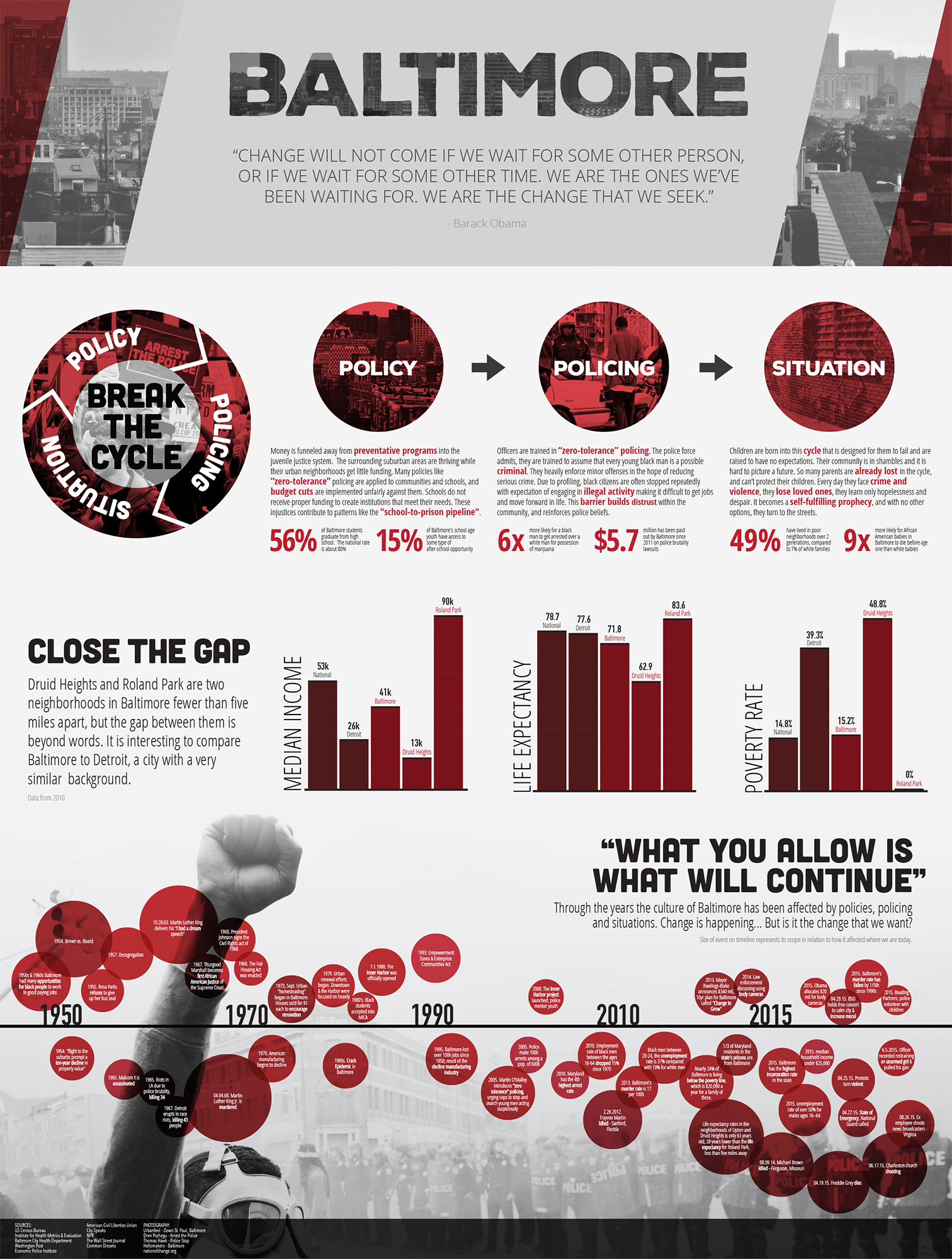 Design by Ashley Brannock. Received 2015 AIGA FLUX design competition award for poster design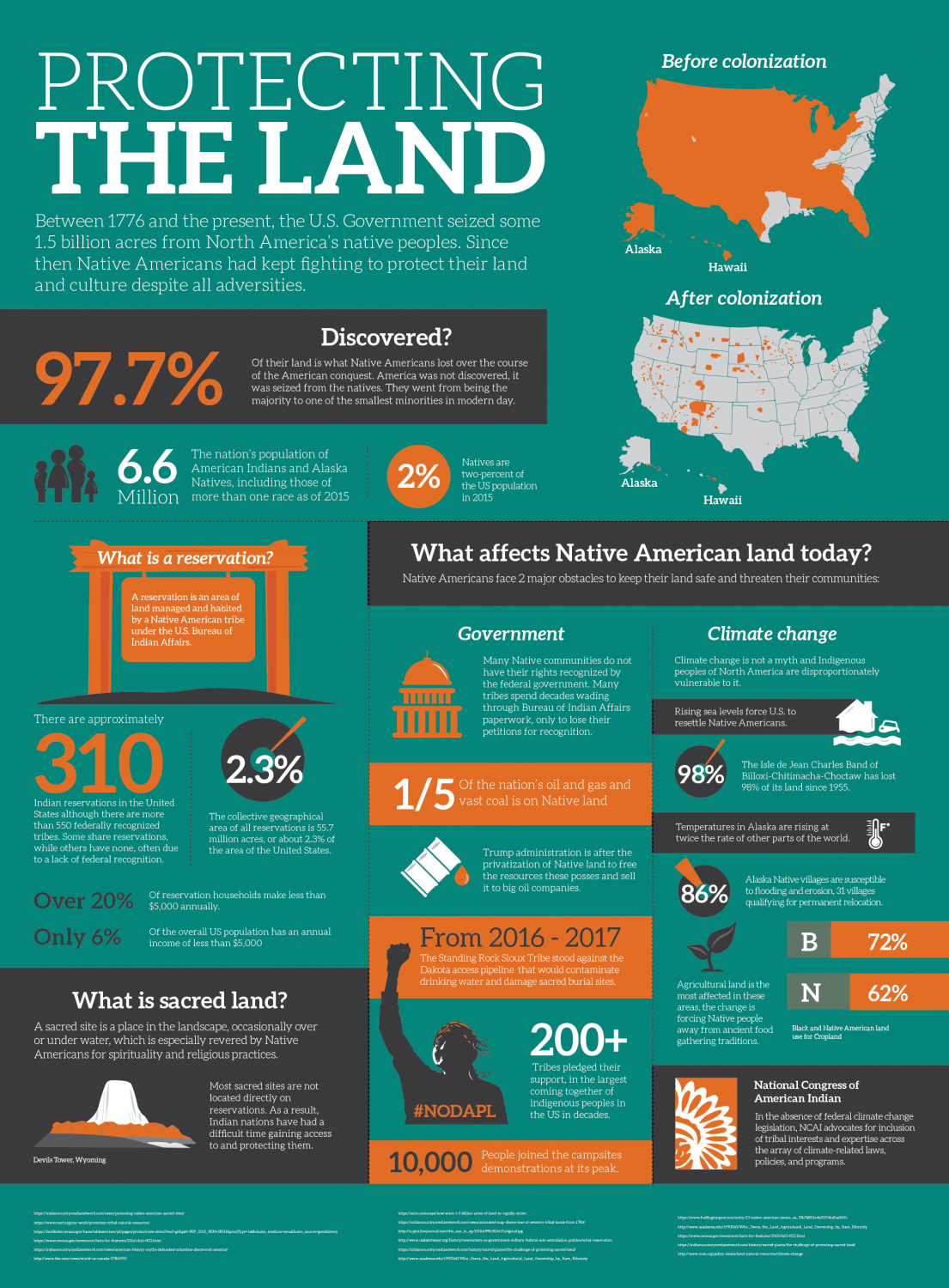 Design by Gabriela Teran. Received 2017 AIGA FLUX design competition award for poster design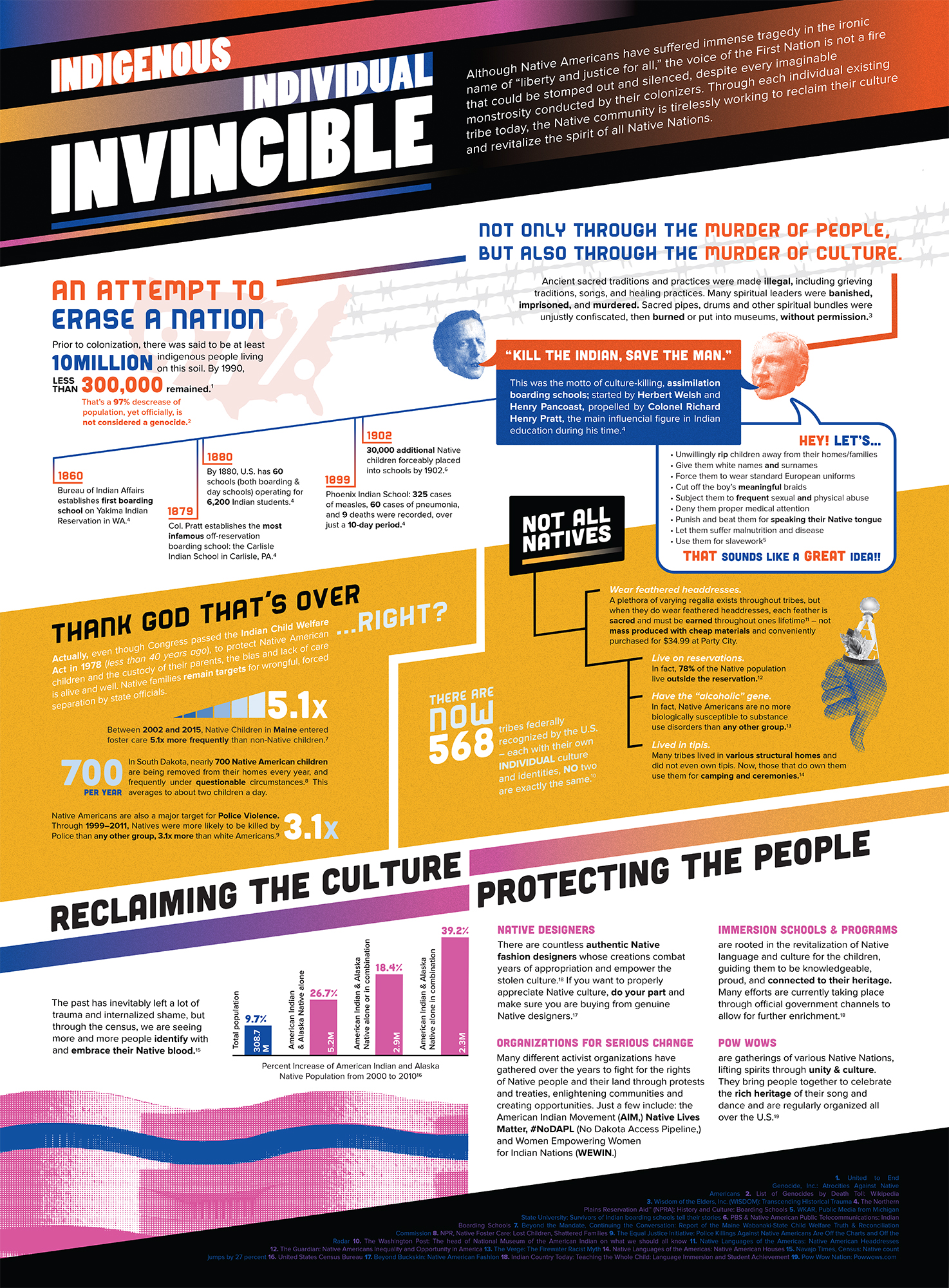 Design by Ester Lee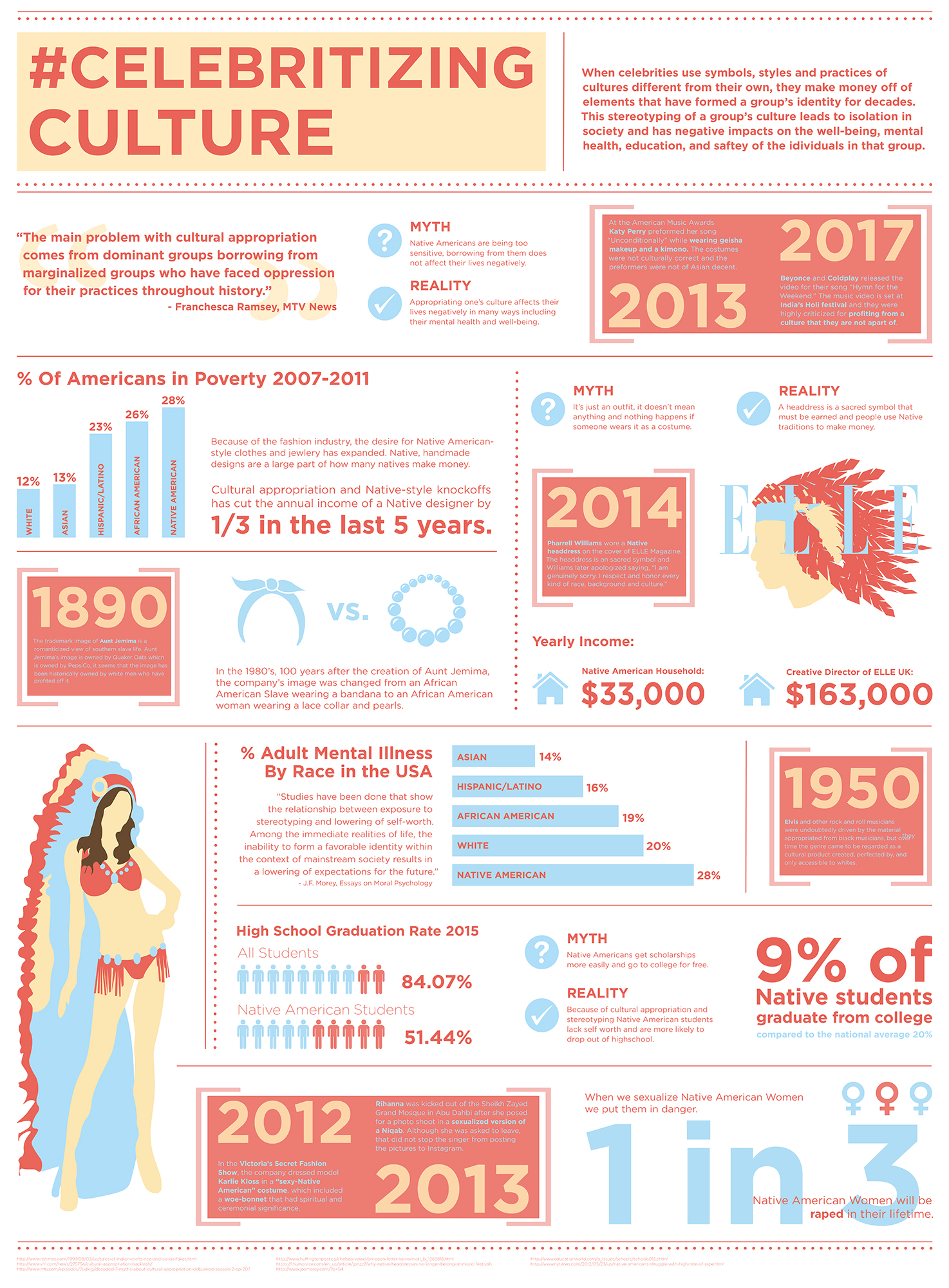 Design by Leah Dulber
Design by Gabrielle Abella
Design by Gira Patel
Design by Akil Alleyne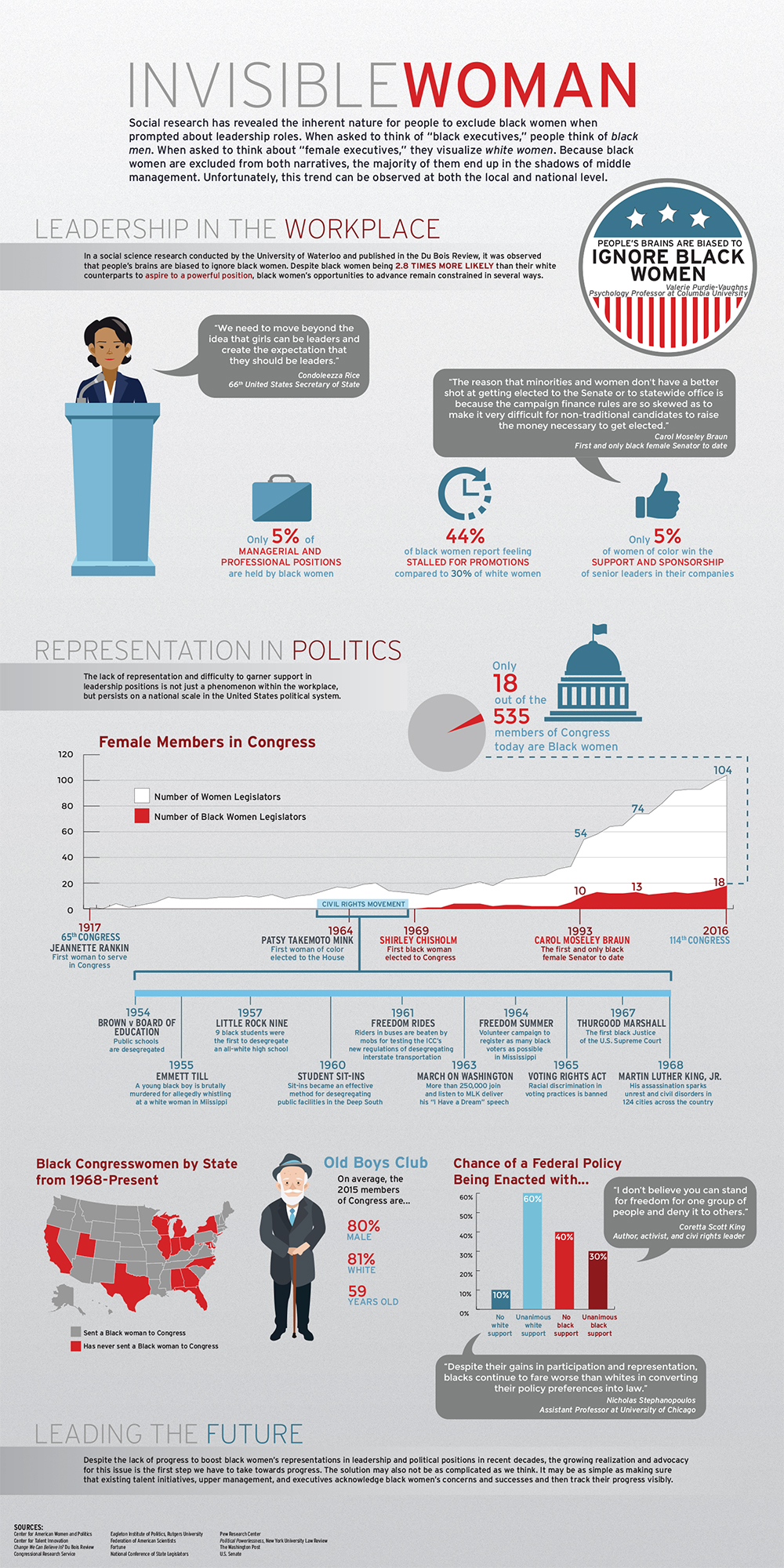 Design by Cheryl Wang
Design by Sarah Palmer
Design by Amon Bennett

Design by Marcel Davelouis
Design by Brittany O'Brien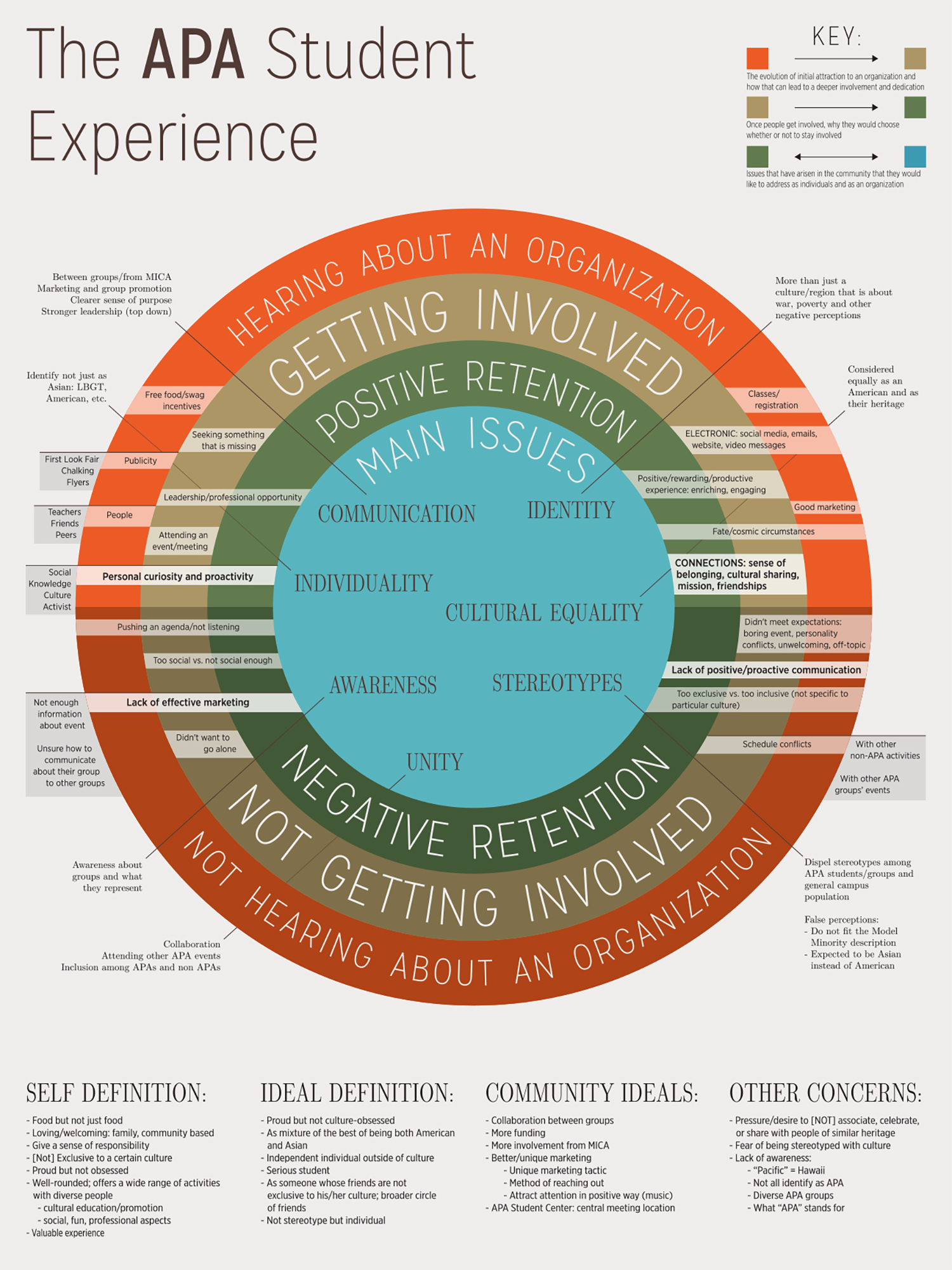 Design by Jennifer Rothschild