Assignment: Sticks + Stones 2010
In 2010 Students from six international universities explored ways graphic design perpetuates and can negate stereotypes. Their work culminated in an exhibit at the DesignTransfer Gallery in Berlin, Germany. Co-collaborators: Mark Biddle, Charlotte Driessen, Ann McDonald and Uli Schwartz. The project received the inaugural Core77 Design Education Initiatives award.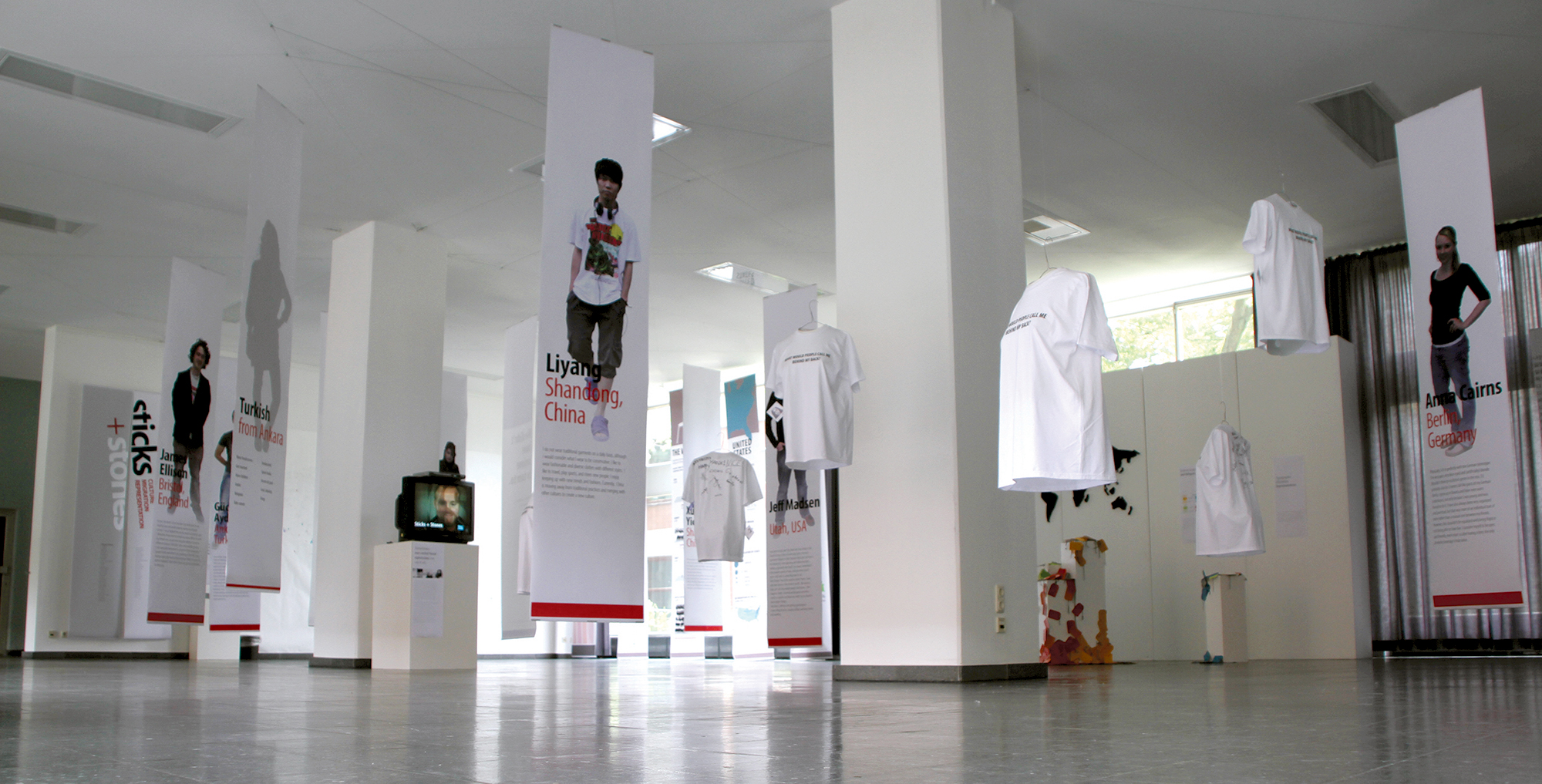 Students from six universities — Bilkent University in Turkey, Shandong University of Art and Design in China, Universität der Künste in Germany, and Northeastern University, University of Maryland and Weber State University in the United States — participated in the 2010 project.
For one project collaborators ventured out in Berlin streets wearing a t-shirt asking "What would people call me behind my back?" They approached random people to write descriptions of the t-shirt wearer. This project made visible the otherwise invisible but potent stereotypes we hold of others.
A third group created participatory pieces. One project with a mural-size world map prompted visitors to denote their ideas of global locations by dipping their fingers into differently colored inkpads and then leave fingerprints on the corresponding map locations. Visitors placed purple thumbprints to denote where they currently live, green thumbprints where they want to live, and red thumbprints where they would never live. They could also add comments. Their responses yielded insights about their thoughts on different geographical identities. For example, Mexico City yielded both red and green thumbprints and a comment stating "Too big," whereas China received only green and purple thumbprints with comments declaring "I love it!!," "It's a beautiful place!," and "I will live here forever."