InDEFYnable
InDEFYnable: Stand Together, Struggle Together was an event to promote APA students' coexisting cultural and individual identities.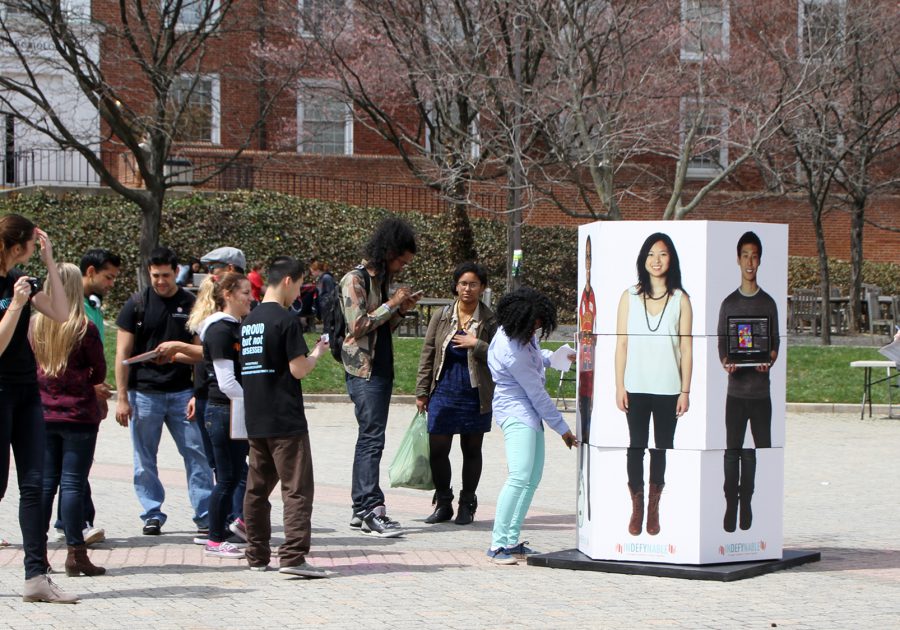 "Asian Pacific American" (APA) is a broad term that minimizes the numerous diverse groups collected under this one designation. "InDEFYnable: Stand Together, Struggle Together" explores the stereotypes of APAs including the "model minority" myth and aims to create awareness about the ways APAs can be considered with coexisting cultural and individual identities. Design students collaborated with APA students to create a campaign responding to these issues.
The main event was a pop-up exhibition on campus. The event, part of UMD APA Heritage Month activities, included information posters, giveaways, and participatory activities aimed at creating well-rounded identities for APA students and all campus members. Collectively these activities and information encouraged the UMD community to view one another as individuals, not just as stereotypical members of a culture or ethnicity.
Collaborators
UMD APA student group members, Jude Paul Dizon, UMD 2014 senior design cohort
The project is a featured case study in Developing Citizen Designers, edited by Elizabeth Resnick.
InDEFYnable: Stand Together, Struggle Together event was created by the 2014 UMD Design cohort in collaboration with Asian Pacific American (APA) student group members and campus leaders. The primary element was a 6-foot by 4-foot rotating pillar featuring the images of 6 UMD APA students. The pillar symbolized the ways the students are collectively part of the APA identity but also distinct from it as well.
The event included posters featuring information about the APA students on the pillar as well as research results.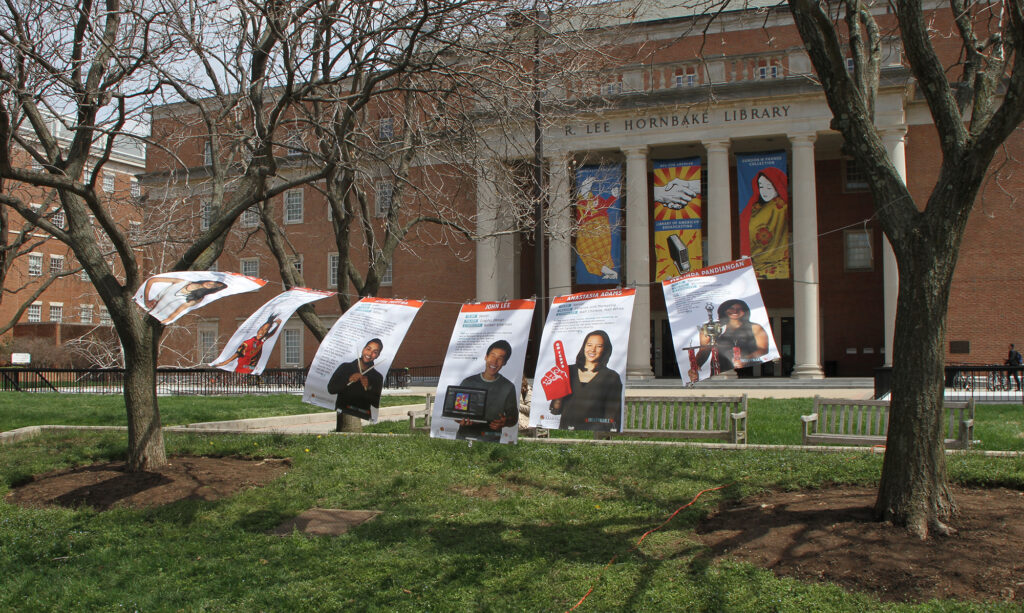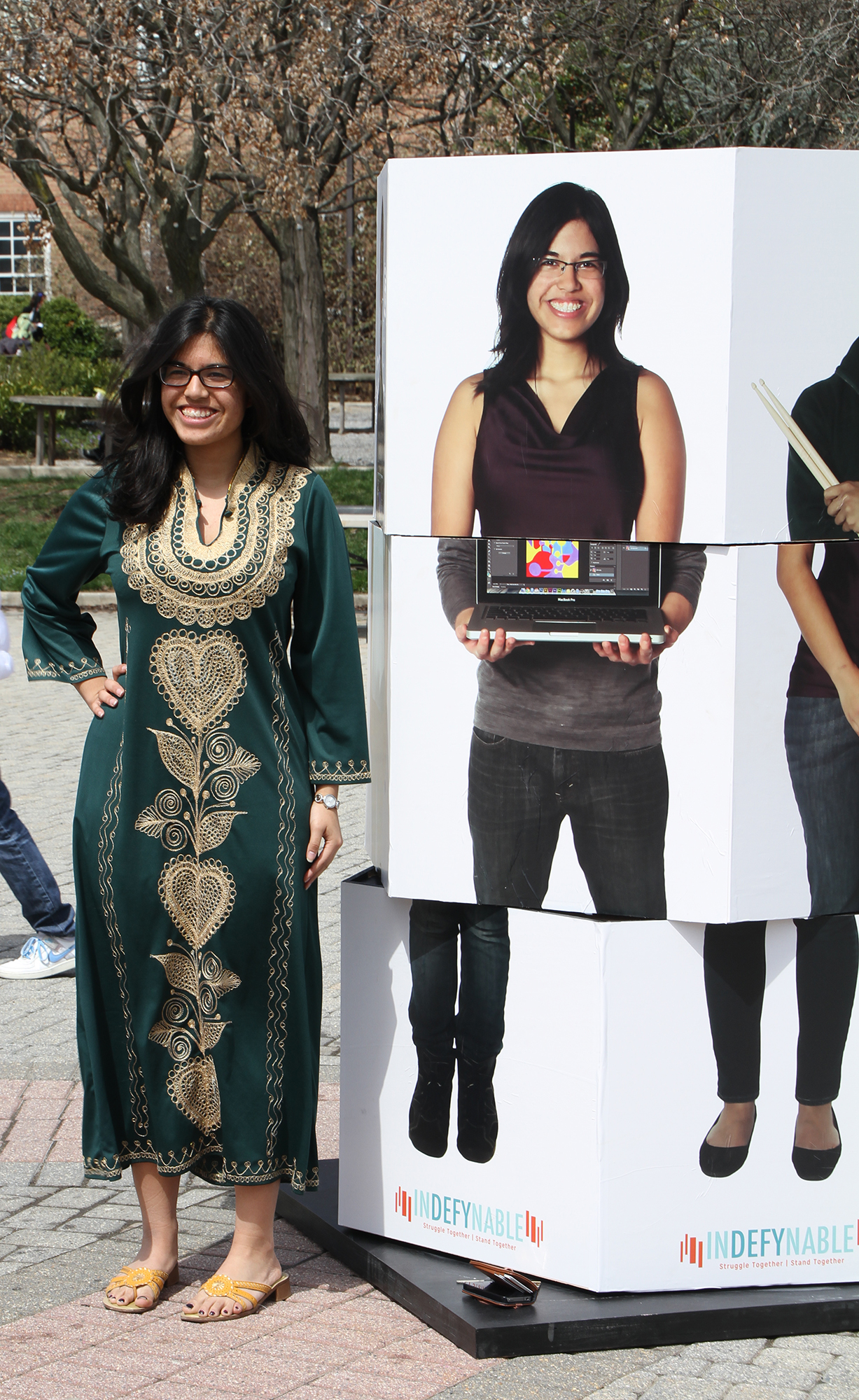 Students could get a free t-shirt for Tweeting images of themselves with the pillar.
Other event activities included filling out coaster that described the author's salient identity aspects and responding.
Student-Produced Videos
More about the project is in the following videos, created by design students John Lee, Katherine Pepe and Annie Snedegar.