On March 6 2018 at 4pm I'll be holding a talk called "More than a pretty picture: The potential for art and design to create positive social change."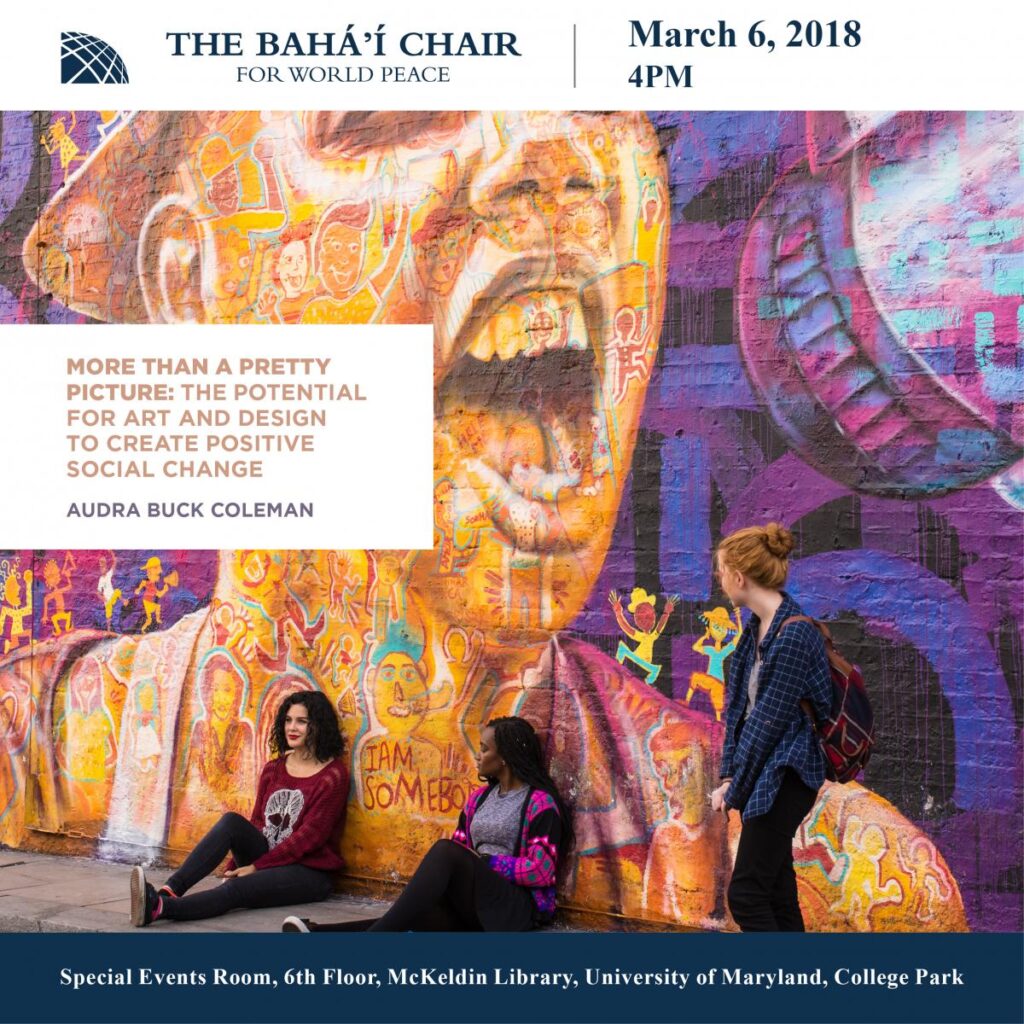 The world is filled with seemingly endless conflict and deeply rooted problems. Positive change can seem out of reach. However, art and design have both the potential to communicate societal issues and prompt transformation in our social understandings and interactions. This presentation will use a social science research lens to show how a range of art and design projects are creating positive social change.
Details
Location: McKeldin Library, Special Events Room, 6th Floor, University of Maryland.
Date: March 6, 2018 at 4pm
It's a free event, but you do need to RSVP at the event website.